If you don't use fresh celery on a regular basis, and rarely use up a whole bunch then you should read start freezing celery. To avoid food waste, I freeze anything I won't use up in a few days.
It's simple to freeze celery, however, there is one drawback, it will lose its crispness so not suitable for a salad but would be perfect to use for soups. Frozen celery is best used in stews, soup recipes and other cooked meals.
I skip the blanching because I'm never going to keep celery frozen for a year or longer. I'm usually freezing a few stalks each time and use it up in a few weeks. Keeping frozen celery in the freezer is a great way to make sure you have celery when you need it. If you want to start freezing more foods check out my tips of vacuum sealers considering a vacuum sealer blog post.
freezing instructions
Always choose the freshest celery that has crisp and tender ribs.
Separate the ribs of celery from the stalk and wash thoroughly under running water to remove any remaining dirt.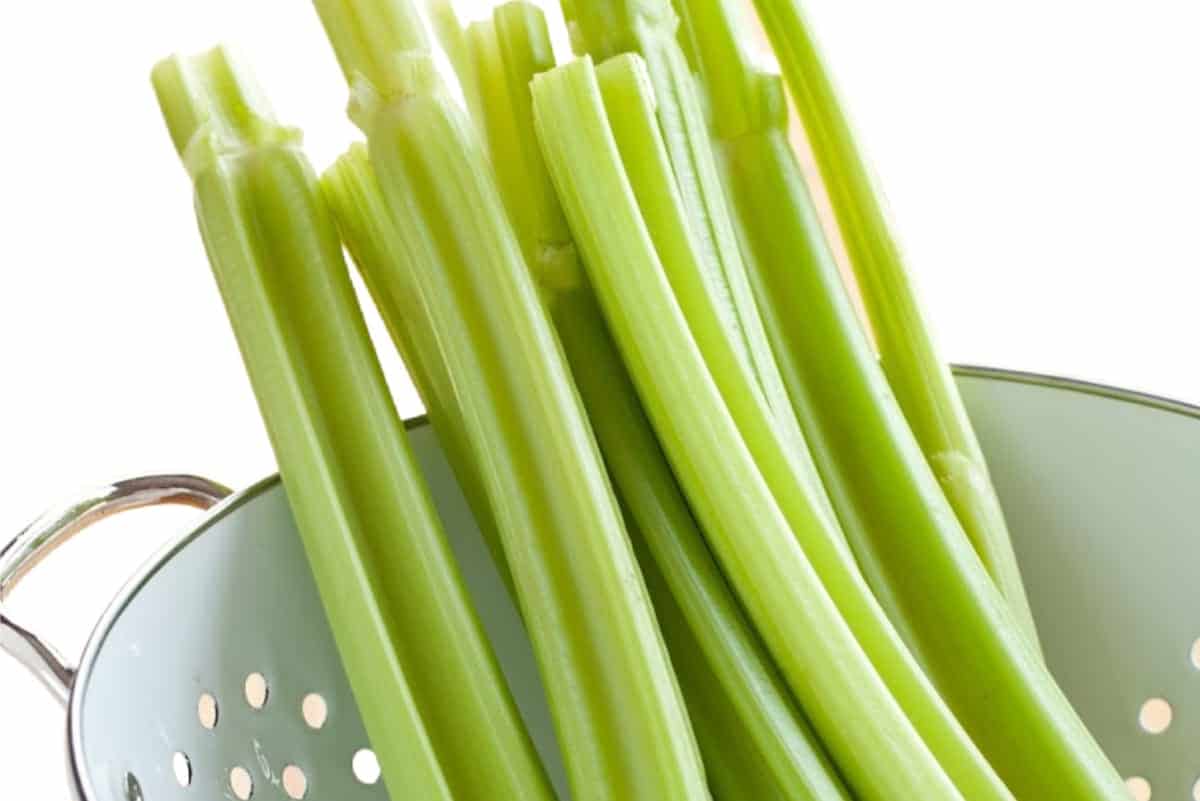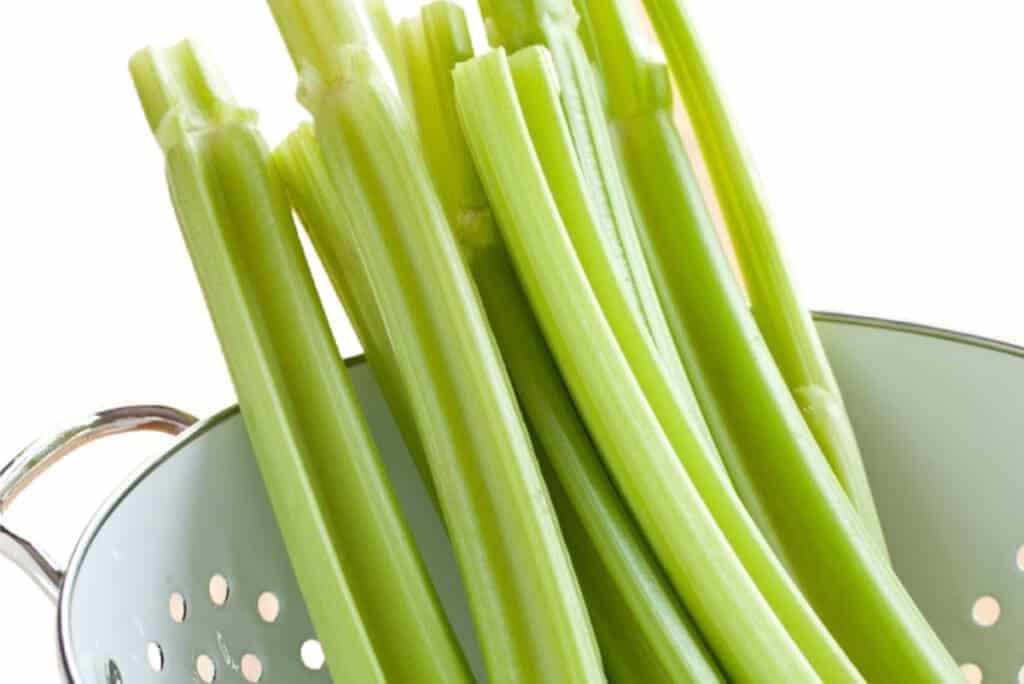 Cut the celery into ½ or 1-inch slices,depending on how you expect to use the celery.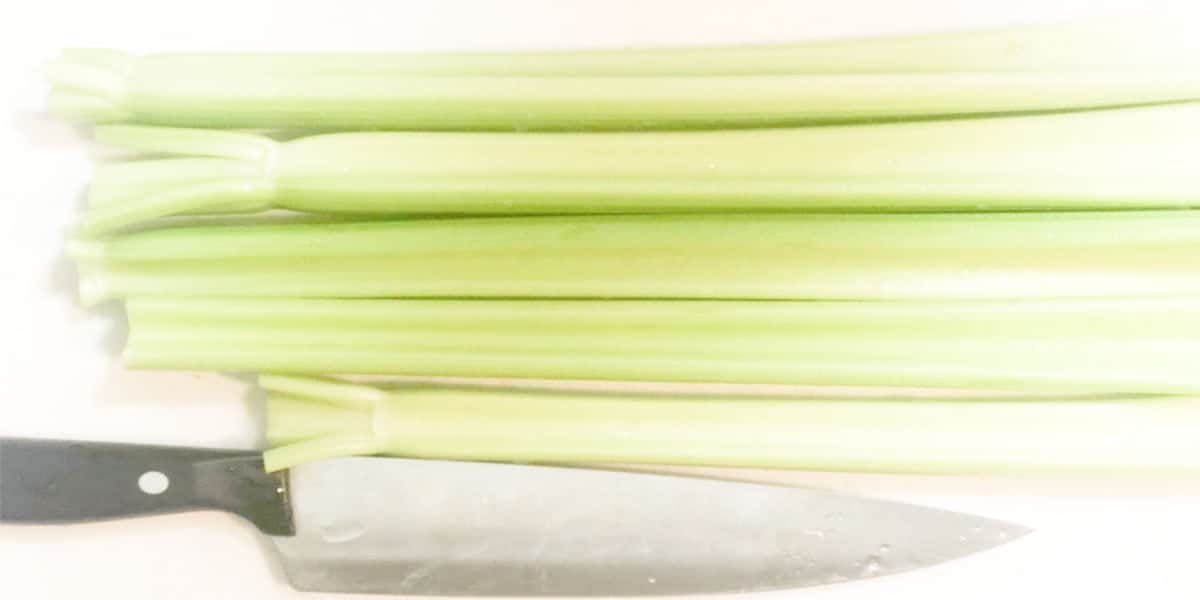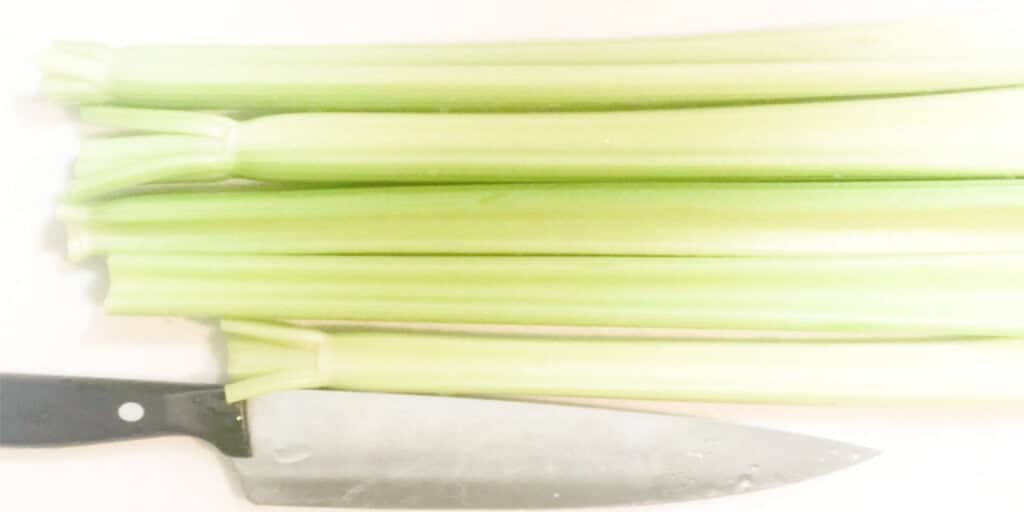 Place celery onto a parchment-lined baking sheet and freeze for 1-2 hours, then package the celery pieces into Ziploc freezer bags in serving sizes.  Freezing on the baking sheet first before packaging will keep the pieces from sticking and freezing together. I like to store the equivalent of one celery rib in each bag. If you will be storing longer than a month, then it's good to use a vacuum sealer to ensure the best quality when you're ready to use the celery in a recipe.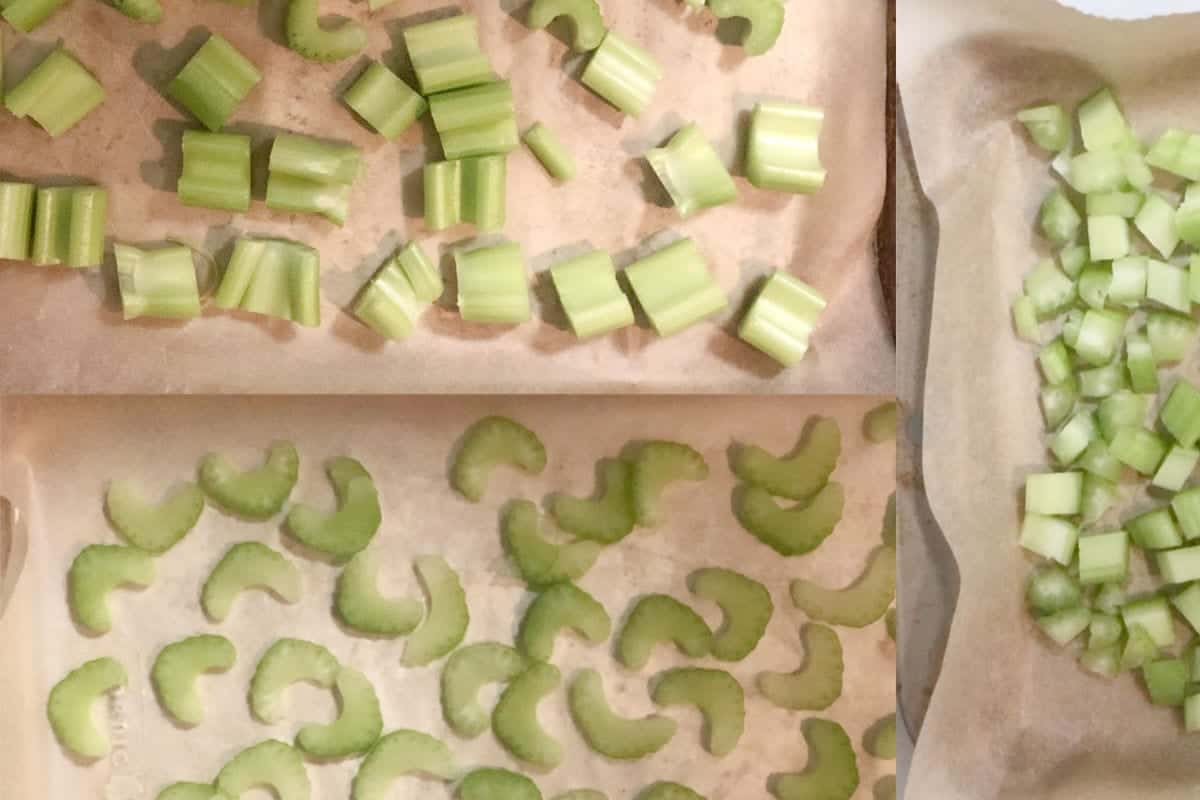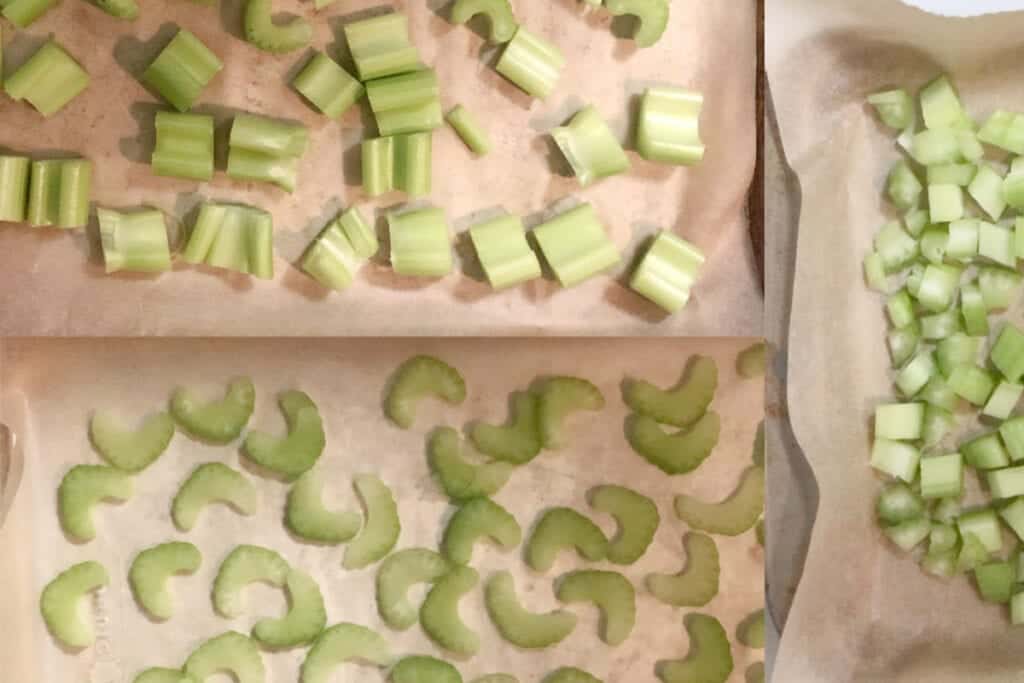 Place the celery filled freezer bags into the freezer.
If you decide to blanch the celery then place the celery in a pot of boiling water for a couple of minute and then transfer to a bowl or pot of ice water to quickly cook the celery.
Do I need to blanch celery before freezing?
It's not necessary unless you want to store the celery for more than a couple of months. The blanched celery will last for about 1 year.
Should I thaw celery before cooking with it?
You don't need to thaw celery before using it, just add t to what you are cooking straight from the freezer. Celery loses it's crispness when frozen, and is best used in recipes where you want to add flavor and not texture .
What's the difference between a stalk and rib of celery?
A "stalk" of celery refers to the bunch of celery and a "rib" is a single piece or stick of celery.
💭Tip
Freeze celery and onions together for quick recipe prep.
Read tips on keeping food safe in the fridge and freezer.