I started using this about a year ago when I was stocking up my pantry to get through the Pandemic which at the time had no idea it would go on for more than a year. Pre-Pandemic if I needed buttermilk, I could easily run down to the corner grocery and pick up a carton.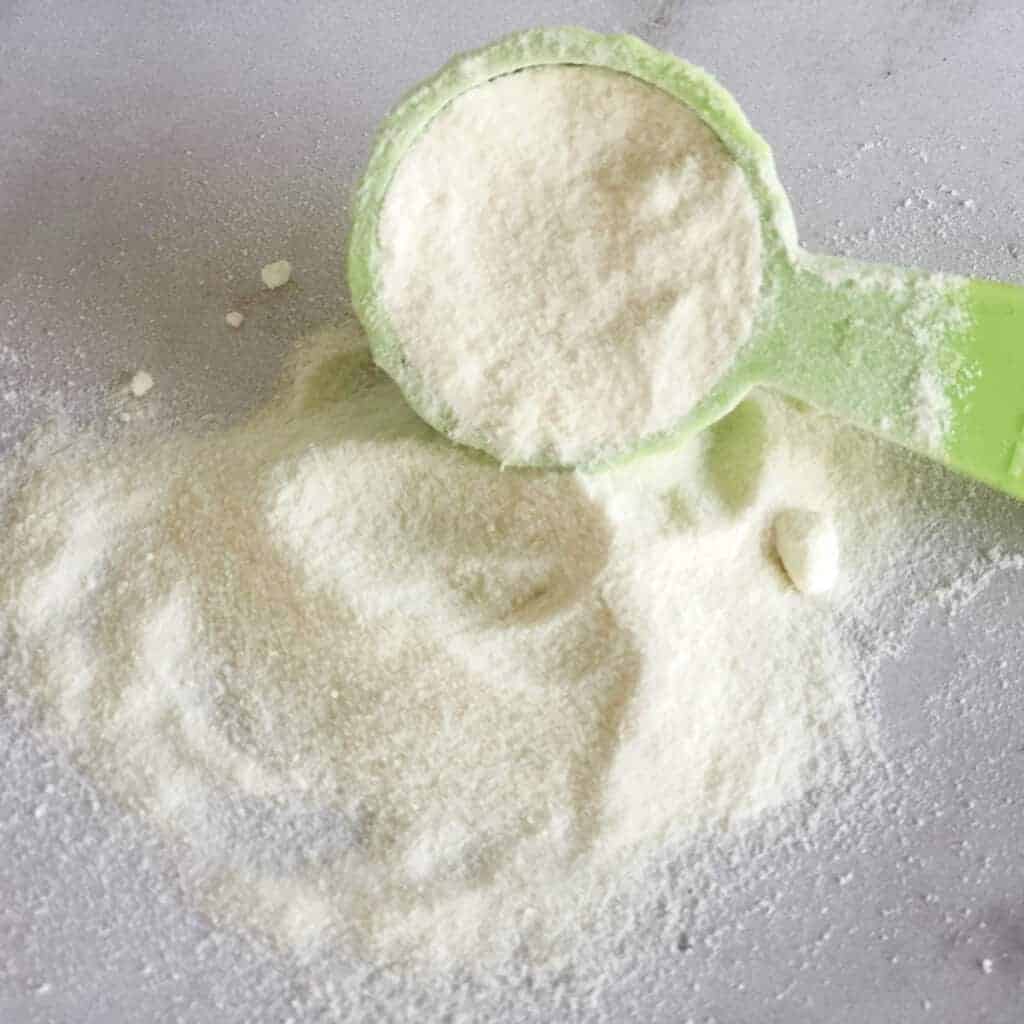 When buttermilk powder is mixed with water, produces a thinner liquid than the cultured buttermilk you find in the dairy case. Reconstituted buttermilk isn't suitable for drinking, and intended to be used for cooking only.
Buttermilk powder can be used the same way cultured buttermilk is in most recipes. It will add flavor and acts as a leavening agent. Buttermilk powder is great used in most baked goods, especially in biscuits and cakes.
Ways to Use Buttermilk Powder include:
Use dry as a coating for fried chicken. Dredge chicken in buttermilk powder instead of for nice flavor and crispness.
Buttermilk powder is great for making salad dressing. Mix the powder with a creamy ingredient like sour cream or plain yogurt. Try my buttermilk dressing.
Use a little buttermilk powder in your cinnamon roll glaze, just sift a little into the powdered sugar and make the glaze as normal.
As you probably guessed, if you rarely use buttermilk in your recipes, buttermilk powder is great to have in your pantry.
Store the powder in a sealed container or airtight container under dry and cool conditions for up to a year.
Powdered buttermilk has become a staple in my pantry and I've started using it more and more.
Another powdered staple that comes in handy is lemon juice powder.
Where to Buy
I buy my dried buttermilk powder from King Arthur Flour. You can also find it in the baking aisle of most grocery stores or online.
Hoosier Farms
King Arthur Flour