If your recipe uses kosher salt but you don't have any available, you have options. All types of salt contain about 40% sodium and 60% chloride. The difference is in the volume of salt used. Ultimately it's going to be your personal preference on how much to substitute, here are some general guidelines.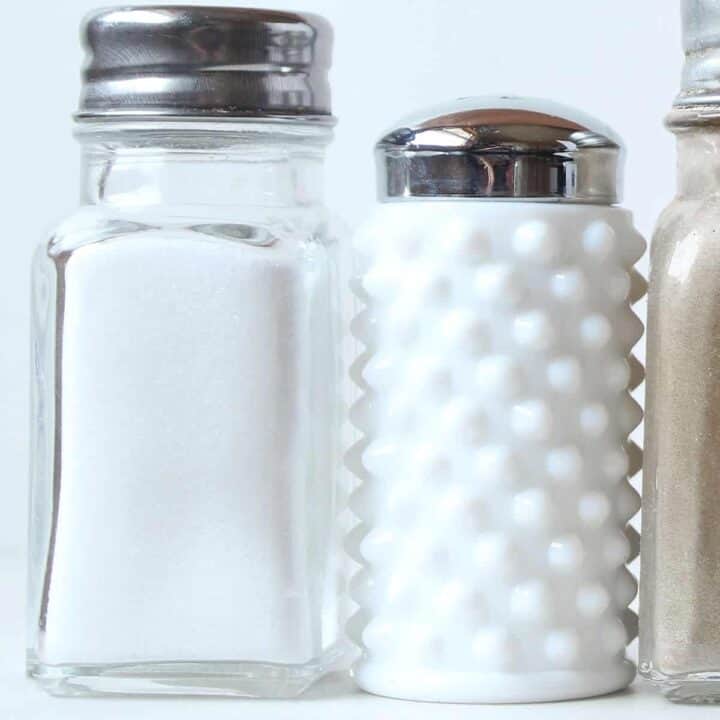 Substitutes for Kosher Salt
Sea Salt - If you're out of kosher salt and need to substitute it in a recipe, you can use sea salt instead. The general rule is to use half as much sea salt as you would kosher salt, so if the recipe calls for 1 teaspoon kosher salt, use ½ teaspoon sea salt instead. Keep in mind that kosher salt is flakier than sea salt, so the measurements might not be exact. Also, different brands of kosher salt can have different grain sizes, so one brand might be more equivalent to ½ teaspoon of another brand. In any case, it's always better to err on the side of using less rather than more when substituting kosher salt for sea salt.
Table Salt - When it comes to substituting iodized table salt for kosher salt, the general rule of thumb is to use twice as much table salt as you would kosher salt. This is because kosher salt is typically coarser and has a more intense flavor than table salt. As a result, a little goes a long way when it comes to kosher salt. That said, the best way to substitute kosher salt for table salt is to start by using half as much kosher salt as the recipe calls for table salt. Then, taste the dish and add more kosher salt if needed. Keep in mind that it is always easier to add more salt than it is to take it away, so it's better to err on the side of caution. With a little trial and error, you'll soon find the perfect balance of kosher salt and iodized table salt for your culinary needs.
Tip: Kosher and sea salt are coarser and dissolve as easily as table salt. I don't recommend using kosher or coarser sea salt in baking recipes.
What is Kosher Salt
Kosher salt is a type of salt that is used in kosher cooking. It is made from coarsely ground salt crystals and has a larger grain size than regular table salt. This type of salt is used to flavor food and to prepare meat for kosher cooking.
What is sea salt?
Seasalt is found in smaller amounts in seawater. When water evaporates, it leaves behind the salt. That's how sea salt is made!
What is table salt?
Table salt is typically mined from underground deposits. It's processed to remove other minerals. Table salt is usually fortified with iodine, which is important for thyroid health.
If you ever wondered if salt goes bad, read this post for the answer.