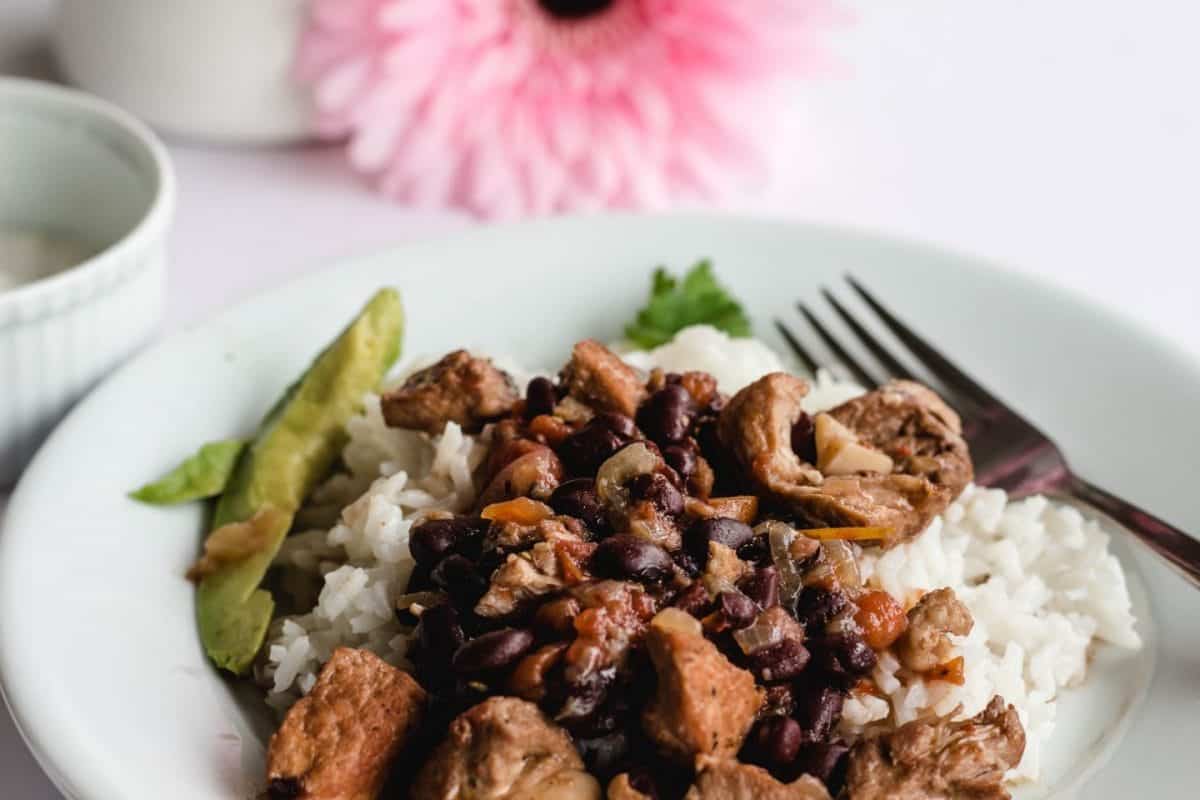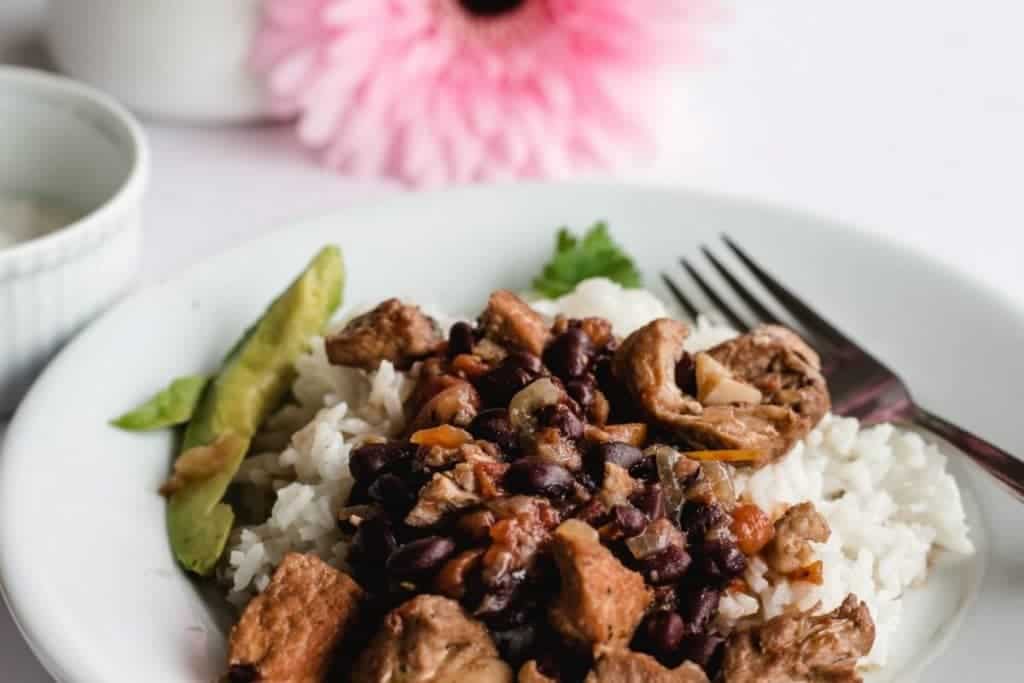 Depending on your personal taste you can adjust my version of Pork Tomatillo Stew to your personal taste in a few different ways. Traditionally this pork stew is made with a dark beer, I choose to substitute a beef broth instead. When I went to make the recipe I realized was out of jalapenos, gasp!! what to do? I always have red pepper flakes on hand so I made my pork stew recipe with crushed red pepper flakes, it works great.
If you have never cooked with Tomatillos, they are slightly tart and fruity. Tomatillos are available at any time of the year in most grocery stores.

The little 1.5 quart Staub Petite French Oven is the perfect cooking vessel for stews and chilies for a two-person household. Be warned that you may want to double recipe, yes it's that good.
Ingredients
What you need to make this delicious stew:
Pork loin boneless country-style ribs
Orange juice
Beef broth
Tomatillo's
Roma tomatoes
Onion
Garlic cloves
Crushed red pepper
Fresh cilantro leaves
Black beans
Sour Cream
Lime juice
Avocado,
Cooked rice
Instructions
In a 1.5 quart heavy saucepan combine the orange juice, broth, and Tomatillos. Cook over low heat for about 20 minutes.

While sauce is cooking, heat oil in a large skillet and saute garlic for 1-2 minutes

Add the pork and brown on all sides.

Use a slotted spoon to remove pork from the skillet and transfer to the Tomatillo mixture.

In the same skillet brown the onions and add to the Tomatillo and pork mixture.

Add the Roma tomatoes, crushed red peppers, and cilantro to the Tomatillo mixture and cook over low heat for 1 hour. Stir occasionally.

Add the Black Beans including the liquid, cook uncovered for an additional 30 minutes.

Mix 1/4 cup sour cream with 1 teaspoon lime juice and chill until ready to serve.