This is my favorite small batch chocolate chip cookie recipe. Having a small kitchen, I'm always looking for simple prep options that require less space and fewer utensils. When working with smaller amounts of flour and dry ingredients, I'll use a 2 cup measuring cup and a small whisk to mix everything up. Also,the cup makes it easier control the amount of dry ingredients to the wet ingredients.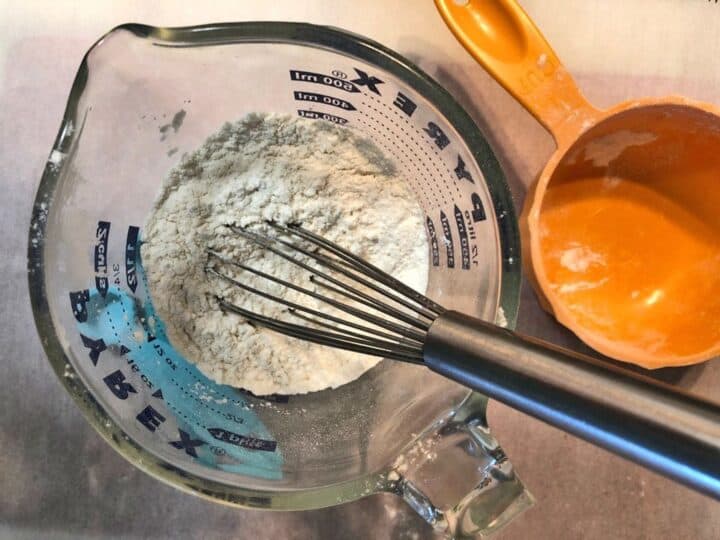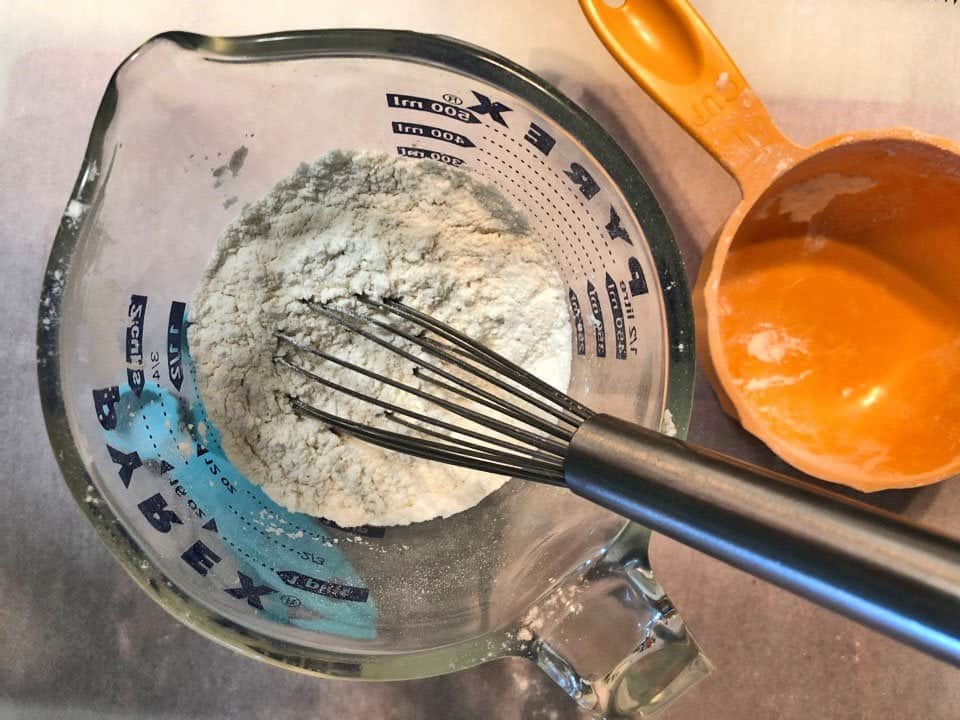 The first thing I do is measure out all my ingredients. Next preheat the oven and line a jelly roll pan with parchment paper. You'll need an electric hand mixer and large mixing bowl to cream the butter and sugars.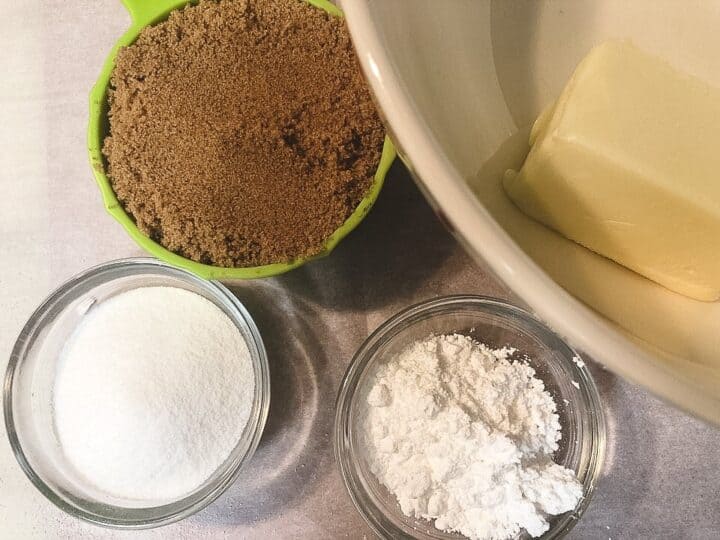 Mix in the egg and vanilla. Lower the speed on the hand mixer and gradually add in the dry ingredients. When everything is mixed together, fold in the chocolate chips with a wooden spoon.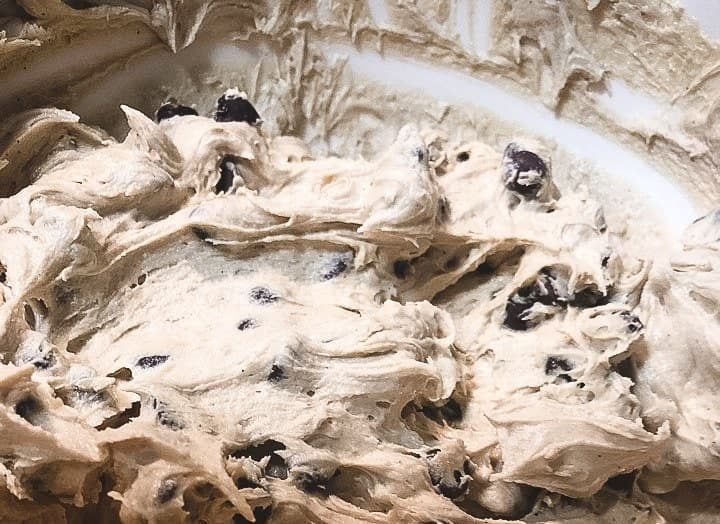 Scoop out the cookies out onto the jelly roll pan and sprinkle with sea salt.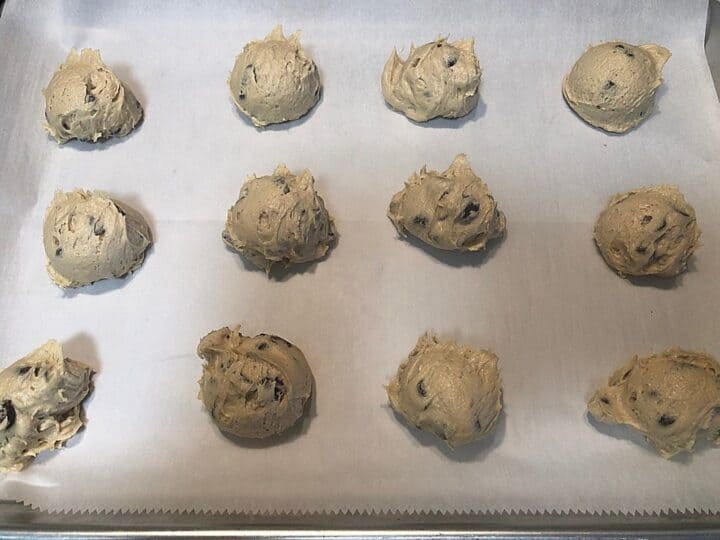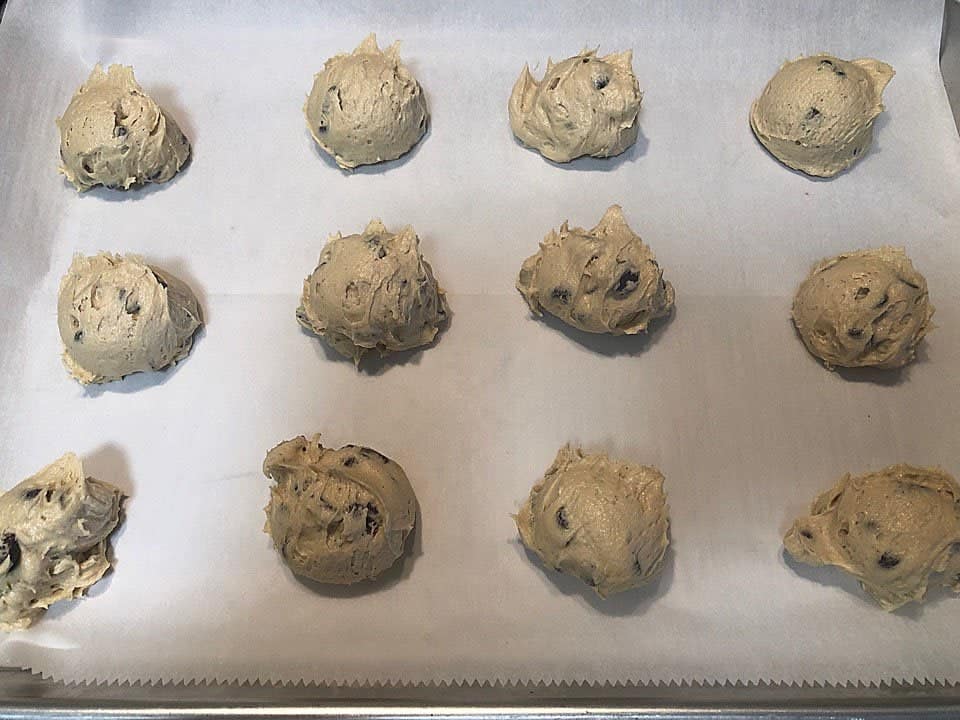 Time to bake then enjoy!
Utensils Used Make my Small Batch Chocolate Chip Cookie Recipe
Large Bowl
Measuring Cu
Electric Hand Mixer –
Wooden Spoon
Cookie Dough Scoop
Measuring Spoon Set
Measuring Cup Set
How to cream butter and sugar by hand

Take the butter out of the fridge and let softened in a large bowl before beginning the process of creaming the butter and sugar.
Add the sugar to the butter and using a wood spoon mash it all up.
Use the back of a fork beat he butter and sugar until it's nice a smooth and fluffy, This takes probably about 5 minutes if working with one stick of butter.
This method works just fine for cookies.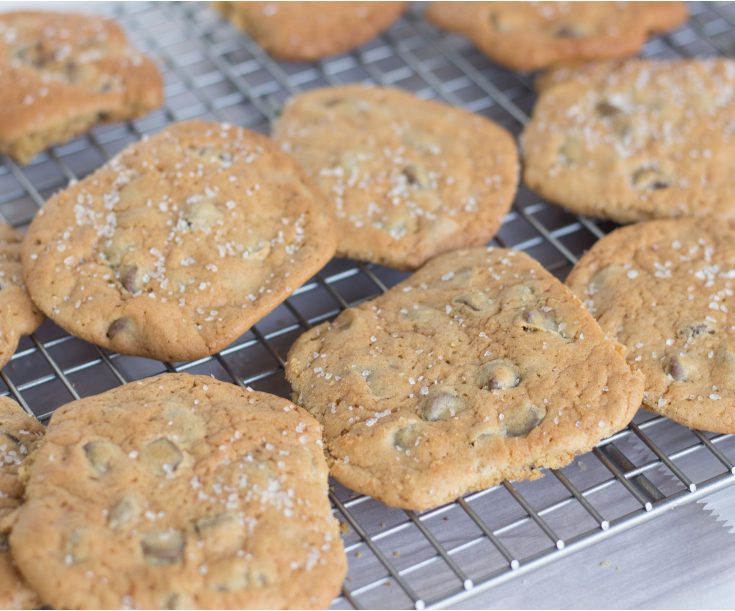 Yield:

12 cookies
Salted Chocolate Chip Cookies
A small batch chocolate chip cookie srinkled with sea salt.
Ingredients
1 cup all-purpose flour
3/4 teaspoon baking powder
1/8 teaspoon baking soda
1/8 teaspoon kosher salt
6 tablespoons unsalted butter, room temperature
2/3 cup brown sugar, packed
3 tablespoons granulated sugar
2 tablespoons powdered sugar
2 large egg
3/4 teaspoon vanilla paste
1/2 cup semi sweet chocolate chips
Flaky sea salt
Instructions
Place racks in middle of oven and preheat to 375°.  
Line a baking sheet with parchment.
In a 2 cup measuring cup whisk together the flour, baking powder, baking soda and kosher salt and set aside.
In a large bowl, cream the butter, brown sugar, confectioners sugar and granulated sugar in a separate bowl using a hand mixer on medium speed to until smooth and fluffy, about 3-4 minutes.
Add the eggs and vanilla and beat until light and fluffy, about 5 minutes.
Reduce the hand mixer speed to low and gradually add the dry ingredients until just blended.
With a wooden spoon fold in the chocolate.
Use a small cookie scoop to place cookie dough onto the parchment lined baking sheet.
Sprinkle the cookies with sea salt.
Bake cookies on middle rack rotating baking sheet halfway through baking, about 5 minutes.  Continue baking for an additional 5-7 minutes or until just golden brown around the edges.
Let cool slightly then transfer to wire racks to cool completely. Cookies will firm up as they cool.