One of Summers's simple food pleasures is a ripe tomato salad. Great as a side dish for two or a big salad for one.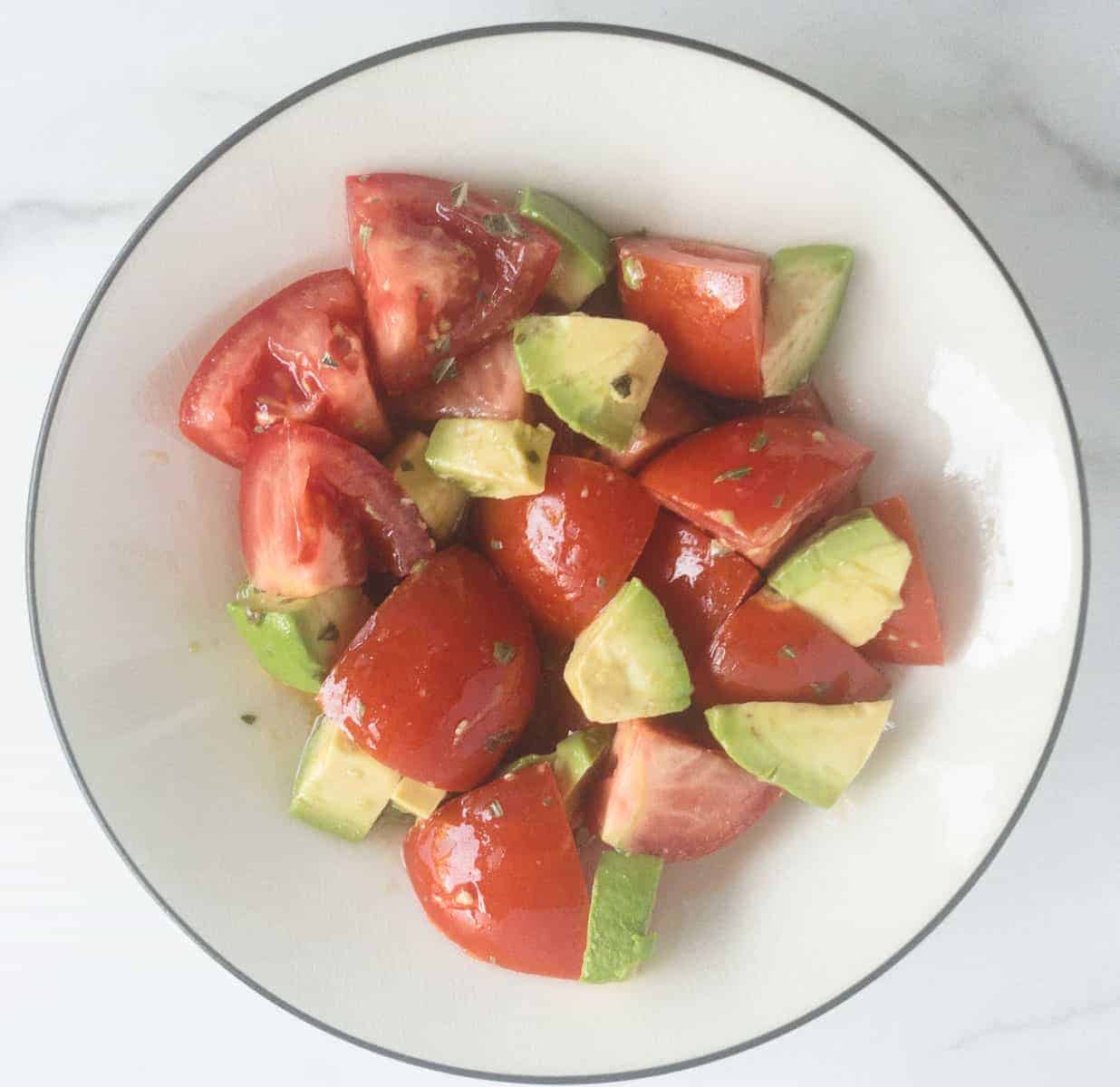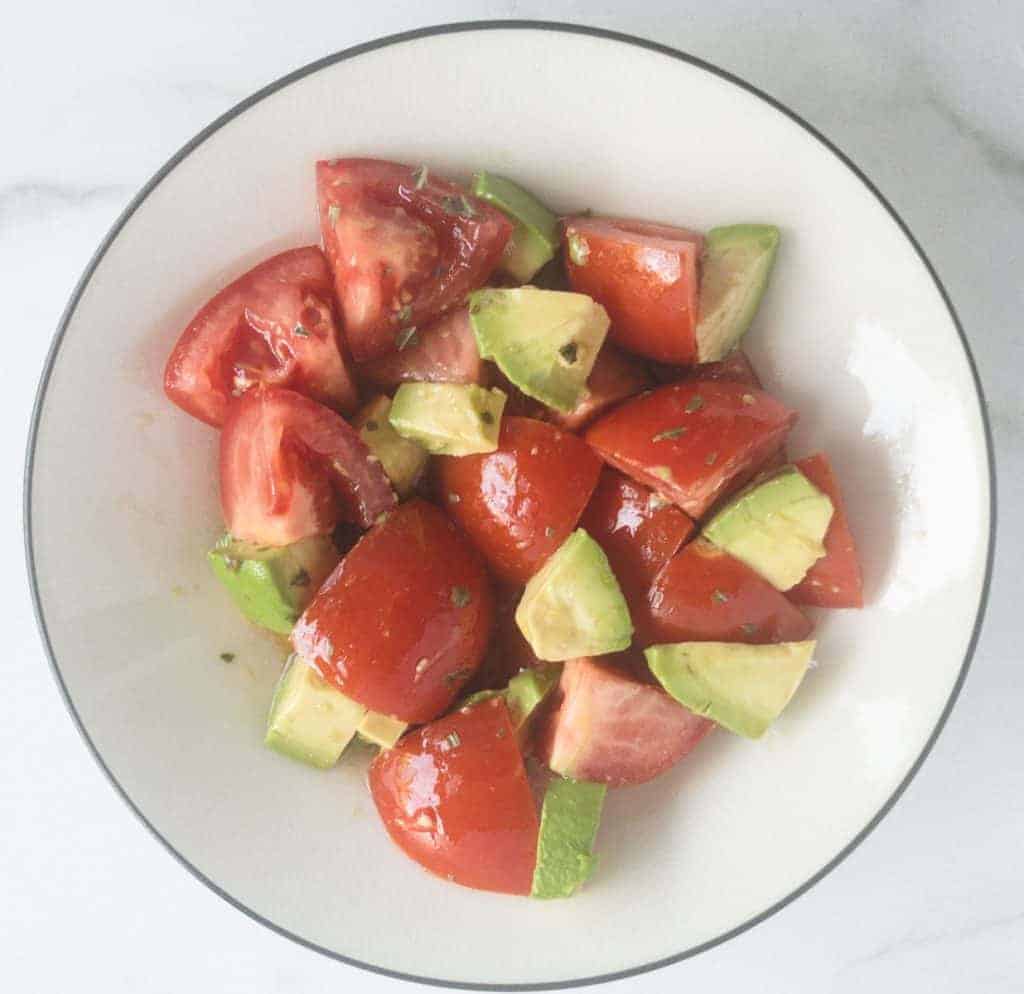 Ingredients
Ripe Tomatoes
Avocado
Balsamic Vinegar
Lemon Juice
Olive Oil
Basil
Salt and Pepper
This salad is easy to make and can be modified by adding cold pasta and chicken for a complete light summer meal.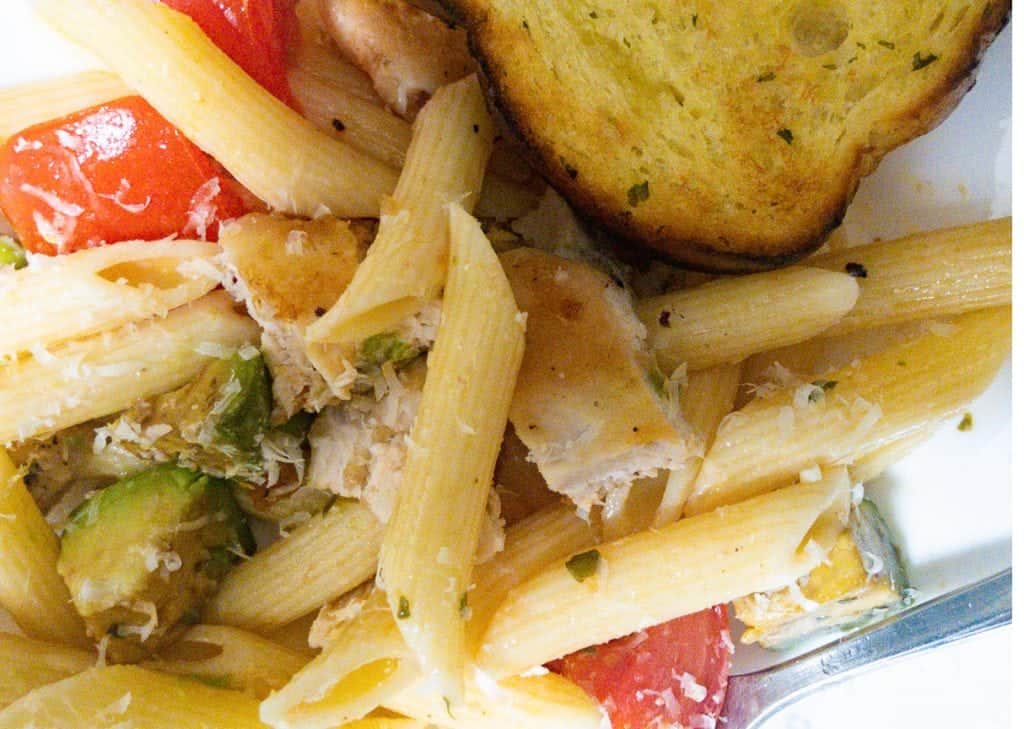 How to pick a ripe Tomato.
Tomatoes ripen from the inside out, a good indication of ripeness is if it gives slightly to the touch.
A ripe tomato will also feel heavy and have smooth skin. If purchasing greenhouse-grown tomatoes the leaves should be fresh and green. A ripe tomato will give off a fresh tomato fragrance, while an unripe tomato will not have much smell at all.
For more information on tomatoes check out this post on Tomatoes on the Gardening Know How Blog.
How to pick a ripe Avocado.
The easiest way to find a ripe avocado is to apply gentle pressure, if it gives a little the avocado is ripe and ready-to-eat. The avocado will feel soft, but not mushy. Ready to eat avocados may have also appear a little darker in color but you should go more on feel than color.
More information on how to Pick a Ripe Avocado on the California Avocado Blog.
If you like the Summer tomato salad you might also enjoy my Spring Tomato & Basil Pasta Salad