Are you wondering if vacuum sealing food will be worth the effort and will you use enough to justify the cost of purchasing a sealer? Today's vacuum sealers are affordable but only worth the cost if you will actually be used. If you are not really sure if it will be useful enough, see if a friend might want to share one with you.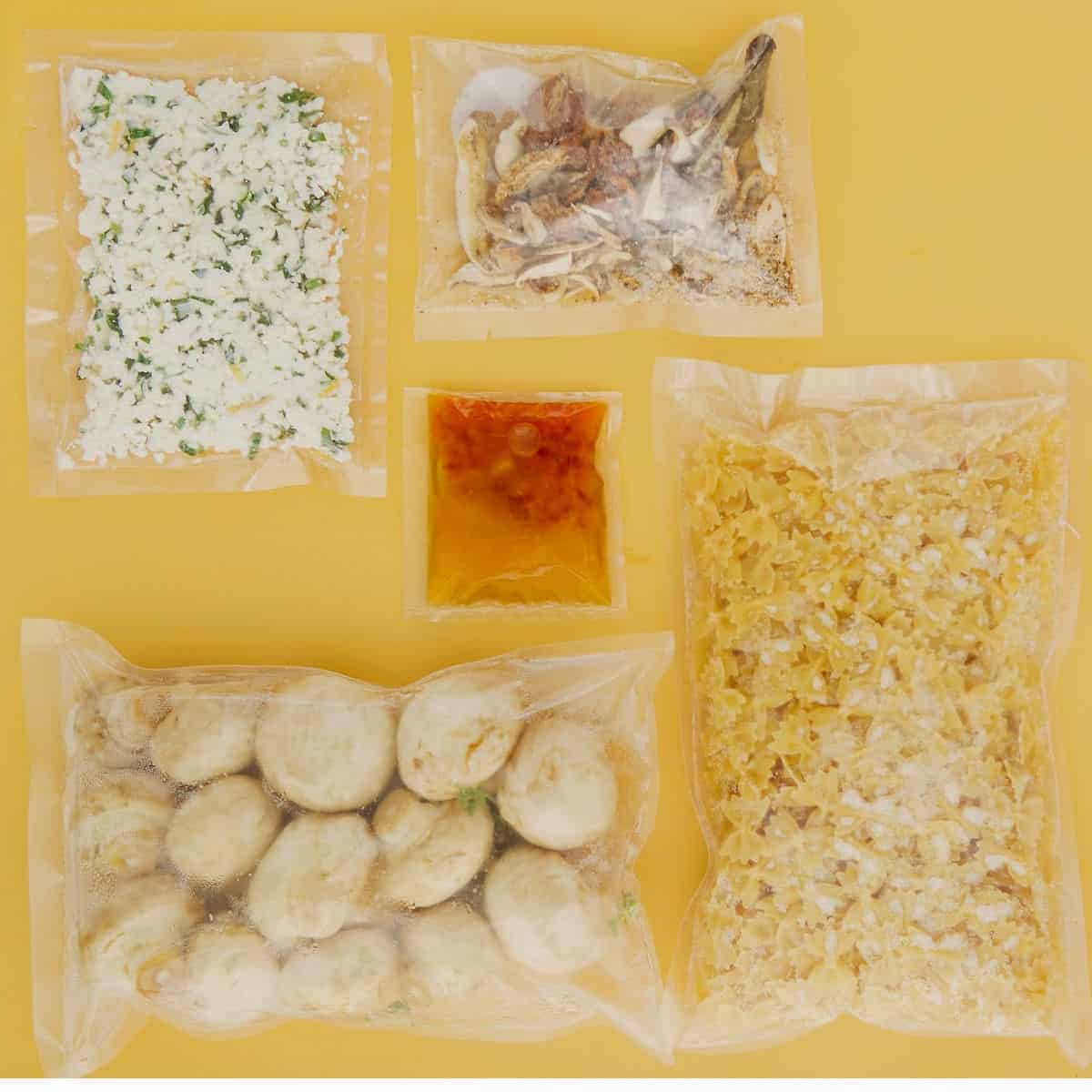 Use a sealer to save time in the kitchen
Vacuum seal individual portions of ingredients or meals and when it's time to prepare the meal you have most of the prep work already done. You can vacuum seal individual portions of chopped onion, celery, peppers, or any other ingredient that you use often.
They can save you money
It not only saves time but also saves money. When you cook in small batches it's not always possible to buy smaller size items and inevitable something gets wasted. Now you can take advantage of bulk buying and use your vacuum sealer to keep everything fresh. Buying meats on sale and dividing and vacuum sealing into meal-sized portions saves time and money and fits nicely into a preparedness plan.
Two models I like that are under $100 are the Anova and the Foodsaver. These also make great gifts!
Vacuum Sealers help to keep food fresher longer.
Vacuum sealers save money by keeping the food fresh longer and helps to protect against freezer burn. Proper vacuum sealing can extend the life of some foods 2 to 3 times longer than food stored in a plastic bag.
Extends the shelf life of food
Vacuum sealed frozen food lasts longer than food stored in other ways. Most vacuum sealed foods will last in the refrigerator for 1-2 weeks, which is much longer than the typical 1-3 days food will last when stored conventionally in a refrigerator. Always throw out any food that has an unusual odor, or signs of mold or decay.
Efficient food organization
Vacuum sealing makes for efficient and organized packaging. Vacuum sealed food takes up less room in your refrigerator or freezer. Make sure to label with date and contents.
Storing leftovers
Vacuum seal any leftover food from your meal right away. This eliminates you having to throw out the food and gives you another easy meal for the future. Freeze the leftover portions and they can last for months. Pull it out a few weeks later for a meal that tastes fresh.
A few other ideas for vacuum sealing
Save money buy buying meats on sale and freeze for later use.
Make homemade ice packs.
Make small condiment or spice packets for brown bag lunches.
Vacuum seal individual portions of cookies.
Buy rice in bulk and vacumn seal individual portions, this also saves time.
Vacuum Sealing Food Tips
Write the date and contents on the bag before you vacuum seal it and use a pen made for this purpose otherwise it might rub off during storage.
Arrange food so that it's flat before you seal it, flat bags will stack better and easier to store in the fridge or freezer.
Seal in portions you will use at one time. I like to mix, vacuum seal, and freeze a mirepoix in ½ cup portions for using in soups, stews.
When sealing something that has liquid, elelvate the vacuum sealer by putting it on an upside down casserole or baking dish, this helps to minimize any liquid getting sucked into the sealer.
Clean the vacuum sealer after each use to extend the life of sealer and to prevent bacteria growing.
Some disadvantages of vacuum sealers
Some models require special bags and they can be expensive. Before buying a sealer, check out what type of bags are used and where can you purchase the bags when needed.
Delicate foods that are soft and spongy usually can't be vacuum-sealed in bags.
What are the best foods to vacuum seal?
Some good choices are dehydrated fruits, rice, pasta, cereals, meats, leftovers, and those not often used herbs and spices.
What does a food vacuum sealer do?
Vacuum sealing removes air from packages to produce a vacuum inside which can extend the life of the contents.
Safety Point
According to the USDA some pathogenic bacteria, such as Clostridium botulinum which causes botulism poisoning, prefer low-oxygen environments and reproduce well in vacuum-packaged foods. Keep perishable foods in either the refrigerator at or below 40 °F, or in the freezer at 0 °F.