How to Use Lemon Juice Powder
I use a lot of lemons, but I don't always have them handy. When the mood strikes at 8 Pm whip up a batch of lemon cookies and not a fresh lemon to be found in the house, in steps lemon juice powder. The powder is a shelf-stable product and should be in every lemon lover's pantry.
For more tips check out this post about stocking a cooking for one kitchen and ways to grow a small kitchen garden in limited space.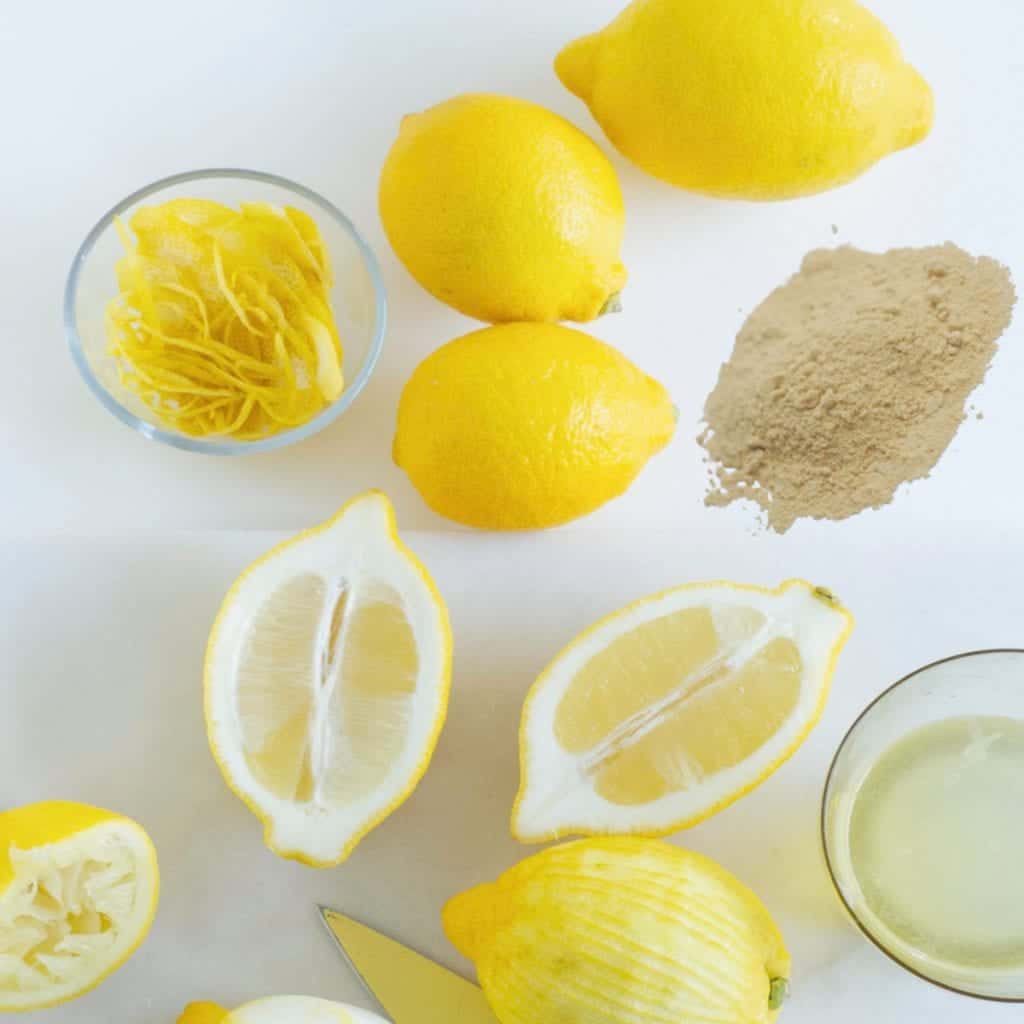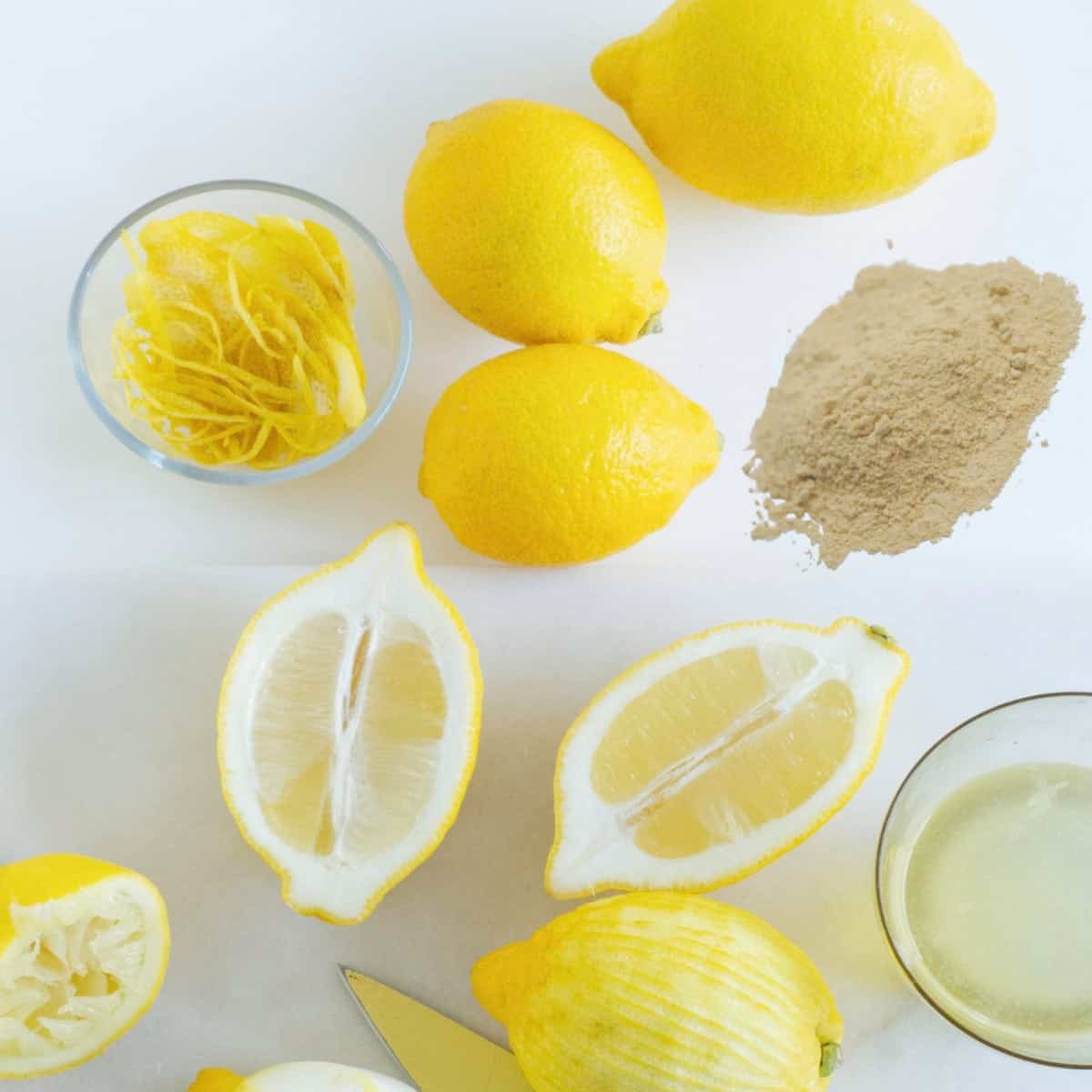 Where can I buy lemon powder?
I purchase mine from King Arthur Flour. The link is not an affiliate link, I just really love King Arthur products.
Can I make my own lemon powder?
Yes, especially if you have a lemon tree in your yard. However, it's more labor intensive than purchasing the powder, but that's also part of the fun. Six fresh lemons will make about five or six tablespoons of lemon powder.
I suggest starting with organic and unwaxed lemons, cleaned and wiped dry. Check for any mold and mildew that might be on the lemons. Scrub or wash the lemons to remove any residues. You don't want any icky stuff in your homemade lemon powder.
Tip: If you juice lots of lemons you can also just use the peel for the powder.
Slice the lemons very thin, use a very sharp knife or a mandolin slicer. It's important to have uniform-sized slices. No need to remove the seeds yet.
Place the lemon slices in a single layer on a baking sheet.
Bake in a 250-degree oven for about 2 hours, checking periodically to ensure they don't burn. This is one of the many great uses for my Breville Smart oven.
Use tongs to flip the slices over and continue baking for another 2 hours. The lemon slices should be crisp and golden.
Remove and let cool completely. Working in batches add the cooled slices to a spice grinder. Grind until the lemon slices turn into a fine powder.
Transfer lemon powder into an airtight glass container like a small jelly or mason jar and store in a cool dark place for up to 6 months.
Since this is made in the oven and not a dehydrator the flavor will have a hint of caramelized flavor, which I personally like.
What to do with lemon powder?
You can substitute the powder in any recipe that calls for lemon juice, lemon zest, or lemon extract. Lemon powder adds extra flavor to many baked recipes without adding extra liquid. The flavor is intenser than a fresh lemon zest or lemon juice.
Add plain yogurt and dill for lemony yogurt dip for vegetables.
Make your own lemon pepper spice or another lemon salt.
It's great sprinkled on roasted vegetables.
If you drink tea, add a dash to add a lemony flavor.
Mix with olive oil and rub on the fish.
Make lemonade.
Substitution Equivalents in Recipes
These are estimates and the amounts I've used with good results.
1 teaspoon of powder for 2 tablespoons of juice. Add 1 teaspoon of lemon powder into 2 tablespoons of water and stir to dissolve the powder.
1 teaspoon of powder for 2 teaspoons of lemon extract. Add 1 teaspoon of powder to water and stir to dissolve.
1 teaspoon of powder for 1 tablespoon of lemon zest.
How to make a simple Lemon Glaze
3 tablespoons melted butter
2 tablespoons lemon juice powder
1 ½ cups powdered sugar (also called confectioners sugar)
3 teaspoons water, add gradually to avoid thinning too much
In a small bowl whisk all the ingredients together until smooth.

Lemon Glaze with Lemon Juice Powder
Easy lemon glaze for when you are out of lemons. perfect for drizzle on lemon cakes, vanilla muffins and so much more.
Print
Pin
Rate
Ingredients
3

tablespoons

melted butter

2

tablespoons

lemon juice powder

1 ½

cups

powdered sugar

also called confectioners sugar

3

teaspoons

water

add gradually to avoid thinning too much
Instructions
In a microwave safe bowl melt the butter

Add the remaining ingredients and whisk together until smooth.
Nutrition
Calories:
252
kcal
|
Carbohydrates:
46
g
|
Protein:
0.2
g
|
Fat:
9
g
|
Saturated Fat:
5
g
|
Polyunsaturated Fat:
0.3
g
|
Monounsaturated Fat:
2
g
|
Trans Fat:
0.3
g
|
Cholesterol:
23
mg
|
Sodium:
69
mg
|
Fiber:
0.2
g
|
Sugar:
44
g